We partner with key players in travel & hospitality
Striving to reshape the future of hospitality distribution, have partnered with key industry players with the goal of sharing further our know-how, expertise and visionary thinking amongst the global hospitality world.
Our mutually beneficial partnerships allow all parties involved to reveal and leverage the benefits of the innovative software and services offered by HotelPORT.
Our Partners
With over 450 projects across more than 30 countries, GP Solutions is one of the most trusted travel technology providers in the world. GP designs and has built custom software systems and cutting-edge web applications since its founding in 2002 for the hospitality, travel, banking, and fintech industries.
Leonardo makes it easier for travelers to select the hotels that best meet their needs and expectations. How? By providing the travel industry with the technology and services required to easily, effectively showcase hotels across the web via high-quality images, responsive hotel websites, media galleries and more.
Sabre Developer Partner Network is an open platform which enables the intersection of supply and demand between Sabre Developer Partners and Sabre connected agencies. For Sabre Developer Partners, the Developer Partner Network provides an opportunity to promote themselves and offer personalized services, increasing revenue and business opportunities.

E-DA provides an enterprise suite of meeting and event management technology solutions. Beyond the RFP, our end-to-end solutions will eliminate middleman markups and give budget control back to the planners.
stayntouch provides a full cloud and mobile hotel property management system (PMS) and over 1100+ integrations, enabling hotels to raise service levels, drive revenues, reduce costs, and ultimately captivate their guests.

Hotel Compete has spent almost a decade collecting, cleansing and analyzing all the elements consumers consider when they begin the booking process. Our data models and algorithms take the guesswork out of competitive analysis and provide insights, not often considered by hotels as they view their competitive landscape.

Hotel-focused digital marketing agency focused on laying the online foundation for new openings and conversions via plans that include content, images, search engine optimization, competitive audit, paid marketing, social and more.
TrackIT's proprietary technology provides the interface between enterprise systems and digital, analog, and wireless assets, bridging the gap between the enterprise core and the edge of patient care. The technology adapts to ensure efficient information sharing across any platform.

Hotel Revenue Solutions is a Revenue Management Services and reporting company servicing all brands and Independent Hotels & Resorts. The team of highly skilled Revenue Managers is multi-brand certified with diverse market experience.

SinglePlatform, acquired by TripAdvisor, is a local listing enhancement service that helps small businesses get discovered by consumers searching online.

Clear Chain Travel offers technology solutions supporting travel providers through the combination of artificial intelligence, robotic process automation and blockchain technology to improve process efficiency, save money, and allow our clients to access markets that were previously cost-prohibitive.

According to Nielsen, consumers rank Yelp as the #1 review site for finding local businesses, so it's no surprise that consumers also rank Yelp as the most useful for making a final purchase decision – 79% of them purchase within a week after visiting Yelp.

LAURENS ANTOINE PHOTOGRAPHY
Led by Laurens Antoine, international celebrity magazine photographer and FHM Magazine's Director of Photography, Laurens Antoine Photography is a full service photography studio specializing in lifestyle, entertainment, and corporate imagery and production.

Lotus Marketing is a strategic consulting firm providing marketing services to the hospitality industry. Collectively, our team has marketed dozens of hotel brands, CVBs/DMOs, convention centers, restaurants, and entertainment venues.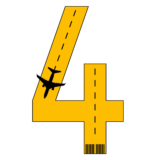 Runway4 brings more than 50 years of experience in commercial and editorial storytelling, working with many of the world's most dynamic brands.

We connect a leading, directly contracted portfolio of hotels, transfers and activities to the world's travel trade. Our unique blend of product, technology, service and industry expertise is what makes us the World's Bedbank.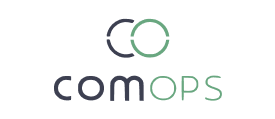 By providing the strategy and support your business needs to succeed, ComOps lets the clients to shift their focus back to what they do best. With decades of collective experience driving real results for some of the most recognized brands in hospitality, our approach to creating value and ensuring customer loyalty is continually proven.
BrightLocal gives you the tools to rank higher, improve your reputation, and generate more traffic and leads from local search