Advanced Technology for Next-Gen Hospitality Distribution
PropertyVIEW® is a powerful content monitoring and audit solution built by hotels for the global hospitality industry. Combining Artificial Intelligence and Machine Learning technology with human ingenuity, PropertyVIEW® enables an unparalleled holistic view of content accuracy across direct and third-party channels to improve conversions and enhance revenue.
How It Works
PropertyVIEW® proactively audits your descriptive information, amenities, and photos across core anchor points for travel internet search. Our accuracy scoring model allows hotels and restaurants to improve the quality of content that moves the needle when it comes to visibility and revenue potential.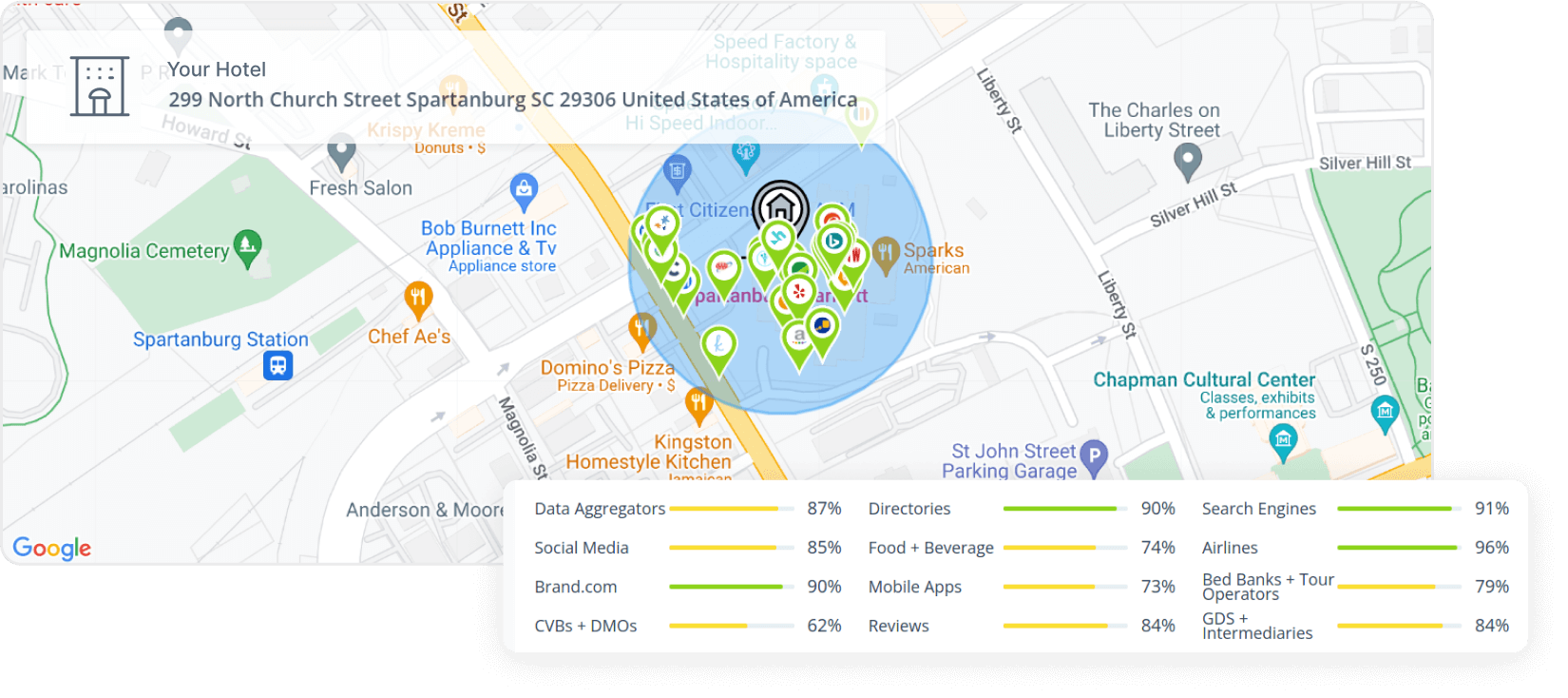 Powered by cutting-edge technology
Our software provides a complete holistic view of content accuracy on various levels – Management Company, Chain, Brand, Independent, etc.
Detailed Content Accuracy Scores
PropertyVIEW® Content Monitor captures and outlines accuracy scores showing the state of your content with account of all inaccuracies, errors, and omissions.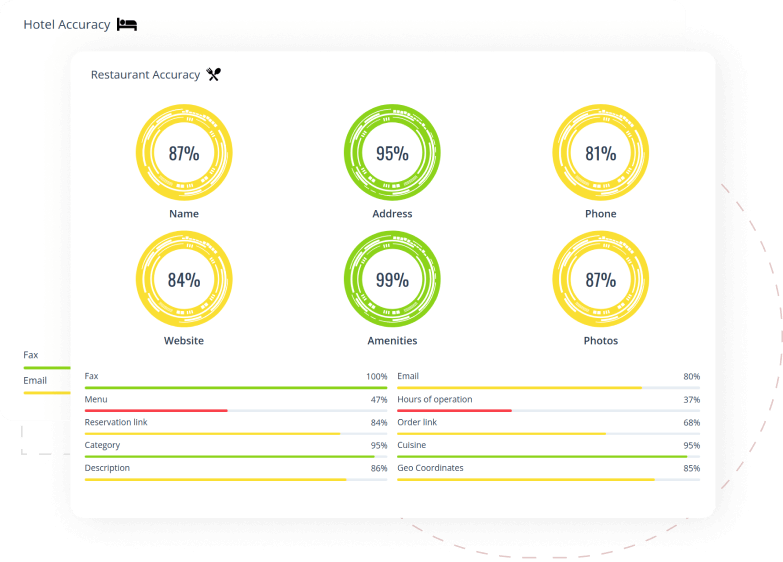 Our sophisticated AI browses through currently approved assets
across your distribution channel to check if they match your currently approved assets graphics.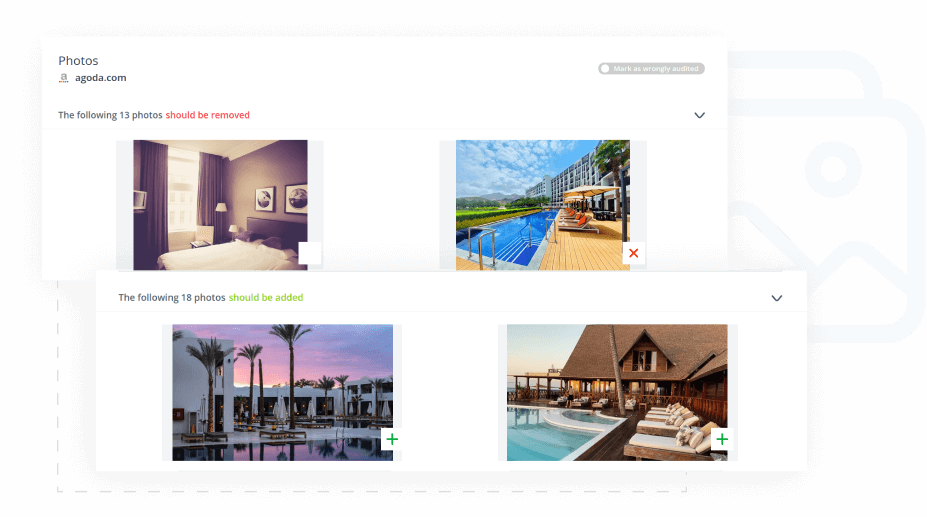 Beyond UNAP/NAPW. PropertyVIEW® provides detailed insights and comparative analysis regarding the location of your property's geocoordinates on your website versus third-party channels in a first of its kind view.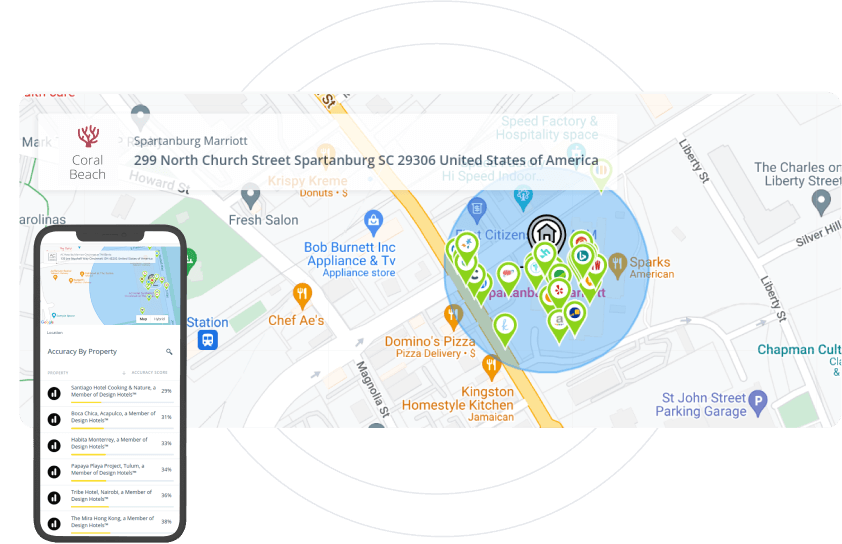 Your hotel listing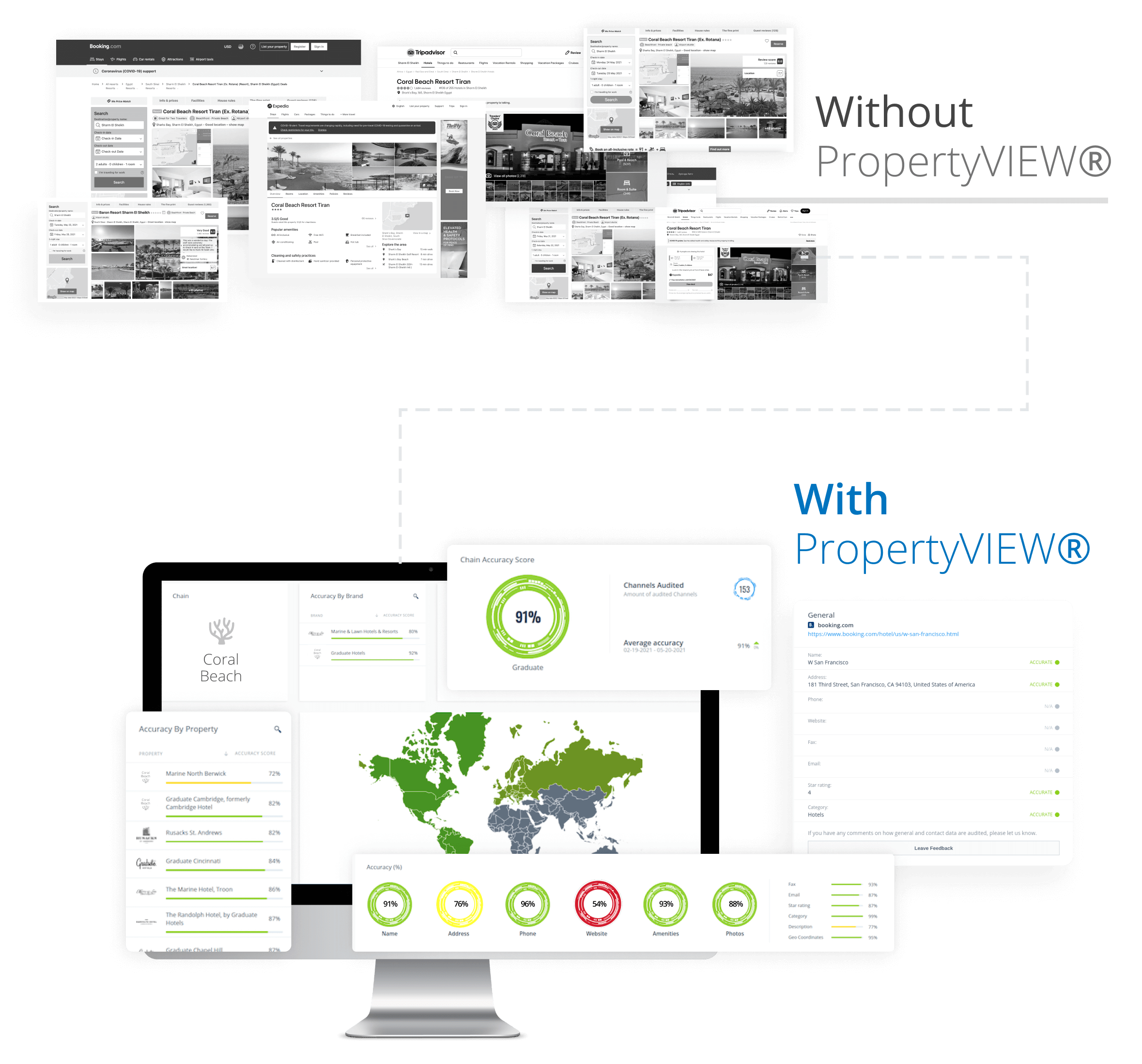 Discover the full potential of PropertyVIEW® Content Monitor
Software-With-a-Service for Unrivalled Content Accuracy
PropertyVIEW® Сontent Monitor takes on the blocking and tackling of content audits across third party channels so that you can focus on more strategic tasks. Combined with the human ingenuity of our experienced content analysts, we proactively monitor your property information, facilitate timely updates where needed, , and provide ongoing content distribution maintenance and support.
Software backed by high-quality service!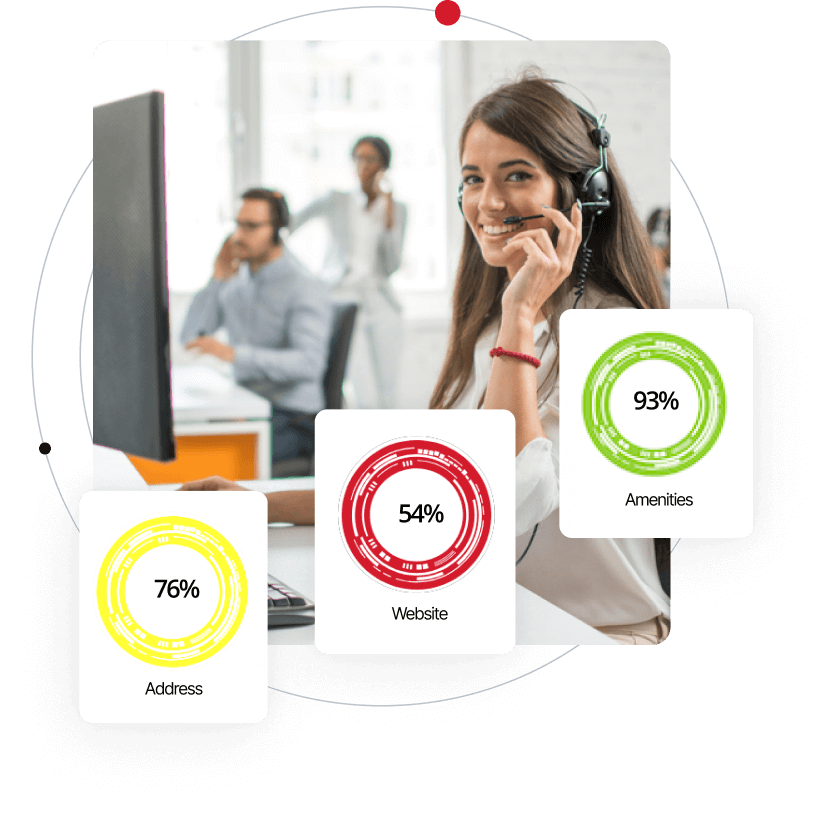 Content Verification Services powered by PropertyVIEW® Content Monitor
Why Our Platform is Valuable

Most hotel groups or management companies are just chasing fires when it comes to content on third-party channels.Our content verification service sets up a process to make sure your content is accurate at all times.
Our solution ensures accurate content that leads to increased revenue performance, more reservations from distribution channels, classification, and competitiveness

Time saved for core business
By letting us become an extended arm of your distribution team, you free up your time that can be dedicated to core business and more strategic pursuits.
Give yourself peace of mind by adding PropertyVIEW® technology to your online distribution strategy